Ten books that have similar aspects to The Hunger Games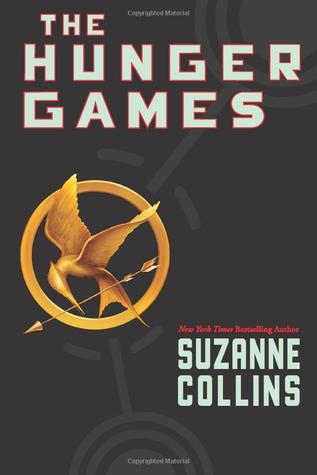 It took me a while to finally decide on what to do for this Tuesday. I've been wanting to do a post like this for a while, but am always so indecisive when it comes down to comparing/matching books. I decided to do something a little different. I've picked The Hunger Games by Suzanne Collins and I have ten books that I think are similar in some aspect and I'm going to talk about that. Not in that obnoxious, "If you liked the Hunger Games, then you'll love *insert every dystopian book ever*" Because each and every book is unique. I'm focusing on three aspects of The Hunger Games: Survival, Kick-Butt Female Protagonist, and Romance. And I'm going to talk about the aspects that that book includes to help you see if you'll enjoy it. Some are similar in multiple or all three aspects, some in just one. It's hard to explain, but I promise it made sense when I thought of it.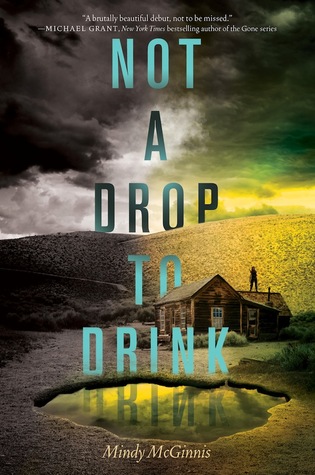 Survival
|
Kick-Butt Female Protagonist
Survival: This book is all about survival. Lynn is trying to survive in a world where water is scarce. So valuable that she needs to kill to protect it. This book goes through Lynn trying to survive on her own and the character development throughout is insane. If you enjoyed the survival aspect of The Hunger Games, the struggle to survive and the well,…killing part. This book has that.
Kick-Butt Female Protagonist: Lynn is such a strong, kick butt gal. She has crazy skills and continued to amaze me with her survival skills, but also her willingness to so whatever she needed to do to survive. She is such an amazing female protagonist and like I mentioned, she does go though amazing character development as well.
Survival: This book is about a group of teenagers who get trapped in a superstore during what pretty much amounts to the apocalypse. These teens (and children) are completely thrown into this situation and torn away from their families. It is so intriguing to see the mental state of the kids as they go through this and the complications as they try to organize and figure out what to do. I mean, if you stick a bunch of kids in a Costco together, there's gonna be problems eventually. Once again, If you enjoyed the survival aspect or the "games" part of THG, you might enjoy this book.
Survival: This is a little bit of a strange pick. I read this book back in Elementary school with my class and it was one of the few school books I've ever enjoyed a lot. It's about a young boy who runs away to live in the woods. You may think "SURE. Sounds like a great plan *eye roll*" But seriously. This boy is amazing. He completely LIVES in the woods. You follow him as he survives on him own, finds and prepares food, TRAINS A FALCON, and builds a HOUSE for himself in a tree. (like, the trunk of a tree) Seriously, he's amazing. I'm sorry but I think he outdoes even Katniss in this department. Now, some people might find it a little slow, so if you only want something fast-paced, you may be slightly bored.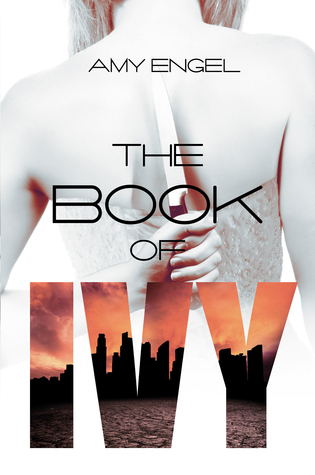 Kick-Butt Female Protagonist
|

Romance
Kick-Butt Female Protagonist: This is really an amazing book and I don't think enough people have heard of it. Ivy is a really amazing character dealing with so much pressure from her family. She is supposed to marry an then kill the current "president's" son so her family can be in charge. But, she digs deeper and uncovers that the government may not be as bad as her family would have her think. The main thing I love about Ivy is her incredible loyalty to the people she loves. Her and Katniss have that in common I feel. She will lay everything on the line and sacrifice herself for the people that she loves.
Romance: I just had to mention the romance because Ivy and Bishop are amazing. Ivy tries not to get close to him with the notion that he'll have to die or the she'll have to kill him. But, they discover so many things together and it really opens Ivy's eyes as to what's really going on. Just honestly, if you're a fan of AMAZING books, you NEED to read The Book of Ivy.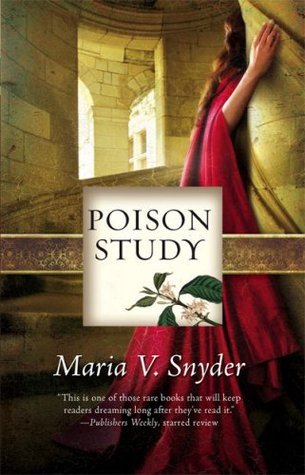 Kick-Butt Female Protagonist
Kick-Butt Female Protagonist: Yelena is the ultimate kick butt female protag. As I read this series, I was continually amazed with Yelena's inner strength. The things she's had to endure are terrible, yet she still finds the strength to get up day after day. Katniss and Yelena both definitely have this incredible strength within them and if you love reading about characters like that, Poison Study is a must.
Survival
|
Kick-Butt Female Protagonist
|

Romance
Survival: Under The Never Sky is set in a world where there is terrible lighting storms and it's very post-apocalyptic. If you don't know what you're doing, you'll die. The MC, Aria starts out annoying and ignorant because she is thrown (quite literally) into this world and is as unprepared as you could be. Aria learning to survive in this world is a big –and important- part of this book.
This is dual narrated, and Perry, the other POV is amazing and has wicked survival skills. He knows everything and anything about this crazy world and he helps Aria such and unbelievable amount.
Kick-Butt Female Protagonist
Kick-Butt Female Protagonist: What I love about Aria is that she doesn't start out that way. Throughout the series you can see her becoming stronger and developing into such an incredible kick butt gal and it's amazing. It's something that she has to develop and I feel like that makes it more special. You can truly see how far she's come when you look back at the series and I'm just in amazement of her.
Romance: I love the main couple in this book because they help each other survive. They truly couldn't do it without each other and they become such a huge part of each other's lives. They really only have themselves most of the time and they are both able to come such a far way and help each other.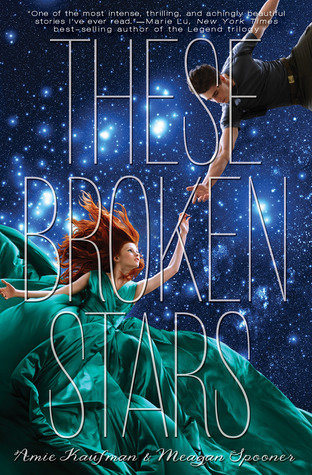 By Amie Kauffman and Megan Spooner
Survival
|
Kick-Butt Female Protagonist
|

Romance
Survival: Lilac and Tarver unexpectedly crash land on a strange planet with no way of getting back to civilization. Basically, they're screwed. Together, they have to survive on this plant as they deal with their situation. They work so hard to survive, even though they aren't in an ideal situation OR with the ideal person.
Kick-Butt Female Protagonist: Lilac is similar to Aria, actually, in the way that she isn't kick butt from the beginning. Lilac has to learn to toughen up quickly. And it isn't easy for her. But, she pulls herself together and is there for Tarver when he needs her. When it comes time for Lilac to survive for the both of them, she's ready and does a fantastic job. She is willing to sacrifice herself to protect Tarver and I really admire that.
Romance: This is a situation where two people are thrown together, but through that they develop a wonderful relationship and learn so much. Both of them go through so much character development and it's wonderful to see these two people come together through these devastating and difficult circumstances.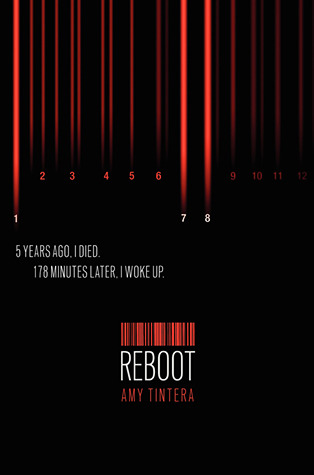 Kick-Butt Female Protagonist
|

Romance
Kick-Butt Female Protagonist: Wren is another example of a character who goes through so much character development. In the beginning of the book, she's totally kick butt, however kind of cold-hearted. She becomes not only MORE kick butt, but she learns that she isn't less human than anyone else and she has emotions and feelings and her increased need to protect and care for Callum is really beautiful.
Romance: Callum helps Wren in so many ways and their relationship is beautiful. He tells her things opposite of what people have been telling her for her entire life and it changes the way she looks at things. Wren and Callum are both exactly what the other person needs and they work great together.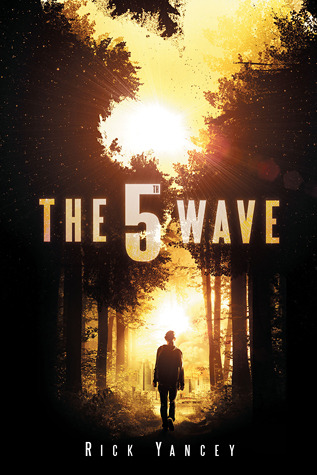 The 5th Wave
Survival
|
Kick-Butt Female Protagonist
Survival: The 5th Wave is a book dealing with the "5th wave" of an alien apocalypse. The world is ravaged, many people dead, and the few that are left wish they WERE dead. There are many flashbacks of horrible situations and past tragedies. And basically for the people left, their ONE goal is survival. No matter what situation they're in.
Kick-Butt Female Protagonist: Cassie was my least favorite character in this book. But, that doesn't mean that she isn't strong. What she's gone through with her family is terrible. But, through it all she has that something that keeps her alive and fighting even while crazy things happen around her.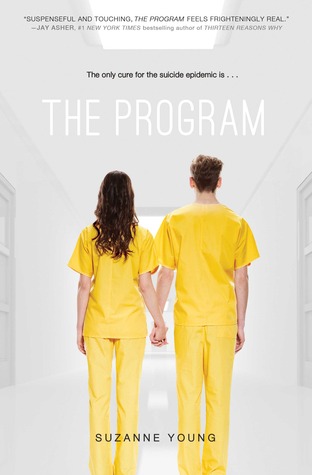 Kick-Butt Female Protagonist
|

Romance
Kick-Butt Female Protagonist: Sloane goes through so much in this series and I can't hurt enough for her. She loses so many people close to her and deals with so many terrible things and it made me feel very angry and panicky. I can't describe all of the things that she deals with, but she always keep fighting. And I think that that is what really makes a strong protagonist.
Romance: Sloane and James are incredible and I ship them so hard. They deal with many of the same things, and are both hurting so much. Through everything, they always promise that they will always be there and that they'll help each other. They'll be okay. And it's terribly depressing and heartbreaking, yet hopeful. I can't even describe what they are to each other and how they help each other through the hardest times. (also, some aspects reminded me of Katniss and Peeta in Mockingjay, which isn't necessarily a good thing and very sad BUT ANYWAYS)
This was really fun to make and I hope you liked it! I tried to use lesser-known books, so I hope you've gotten some recommendations to check out!
I can't wait to see everyone else's lists because I just LOVE this prompt and posts like these are a blast to read!