This week's topic is…
Ten Books I Will Probably Never Read
.
This week's prompt is a bit of a tricky one. How to answer these questions without angering fangirls universally? So, instead of doing it as books that I don't ever want to read (because you can never say never and I try to be open minded), I'm doing this as more of a "books that I have no desire to read/series that I don't want to finish. That doesn't mean that I detest these books. It doesn't even mean that they aren't good books, or that you won't like them. The following are just mainly series that I don't want to continue/finish/start. Also, keep in mind that the prompt is "Ten Books I Will Probably Never Read
"
"Ten Books I Will ABSOLUTELY POSITIVELY Never Read
."
Just because they are on this list, it doesn't mean that I will NEVER pick them up someday.
I just will probably never get around to it.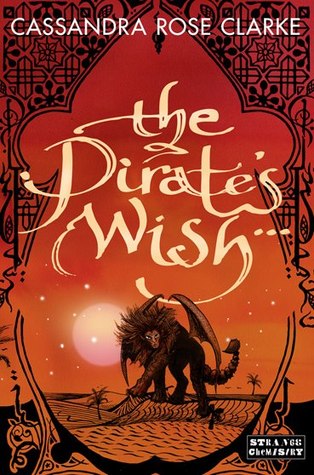 The Pirate's Wish (Strange Chemistry #2) by Cassandra Rose Clark
This is the second book in the Assassins Curse duology. This is on my list because I don't really ever see myself voluntarily going out and buying this book. The first book wasn't bad, I did like it. And I've heard some good reviews for this series. But, honestly, I don't even remember what happened in the first book. Maybe I'll pick it up one day, but for now, there's too many books to read and too little time.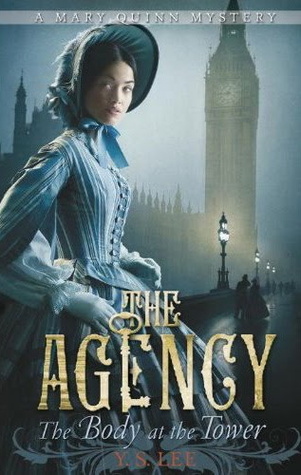 The Body At The Tower (The Agency #2) by Y.S. Lee
This is the second book in a YA mystery series. I love mystery books and YA mysteries are particularly hard to find. Well, I didn't really love the first one. It wasn't bad, but it didn't blow me away either. Kind of meh. Once again, not that I'm opposed to reading more books in this series because I hated the first one. It's just that I don't see myself spending time or money finishing this series anytime in the near future. Which is a shame, because this cover is beautiful
Twilight series by Stephanie Meyer
Okay, this is one I am opposed to reading. First of all, I don't do vampires. Second, I have absolutely zero interest in reading this series. So, yeah, I'm never going to read this.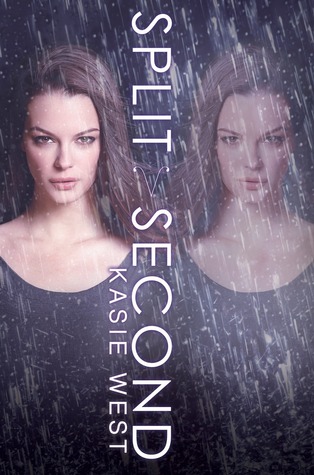 Split Second by Kasie West
This is the second book in the Pivot Point duology. I'm just not really invested enough in the story or characters to want to finish this series. It pains me a little to say that, but I really didn't enjoy this series. I LOVED Kasie West's contemporary, On The Fence. So, this duology must just not be for me.
Beautiful Days (Bright Young Things #2) by Anna Godbersen
Basically, I read the first book and never EVER plan to finish this series. Why? I read Anna Godbersen's Luxe series, which was four rather large books of pain and disappointment. I spend so much time reading and finishing that series, to them realize that it was pretty much a waste of time. I know of other people who enjoyed that series, It just wasn't right for me. Needless to say, I'm not going to try to finish this series.
The Pretty Little Liars series by Sara Sheperd
Too many books, too little time. And this is a perfect example of too many books. Don't get me wrong, I have read several books in this series and had started collecting these this past year. I do want to read them. It's just that am I ever going to read all 17 of these? No, probably not.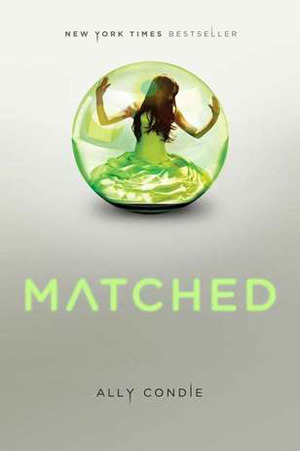 The Matched series by Ally Condie
Once upon a time, I owned the first two books in this series. But, then I got rid of them when I went through my bookshelves. I just don't really have any interest in this series. There are so many other books/series that I DO want to read that I'll probably never read. I'm not going to spend time reading books that I'm not interested in.
Many people have read this series. Many people don't like it. From the reviews and things I've seen on this book, I just really don't think it's for me. I honestly think it would frustrate me so bad and I'd most likely hate the protagonist. Also, I can't deal with another love triangle.
Dead Girls Walking (Dead Girls Detective Agency #2) by Suzy Cox
This is once again, the second book in a series. The first book wasn't bad, it was enjoyable at times. However, am I ever going to continue this series? No, I'm not.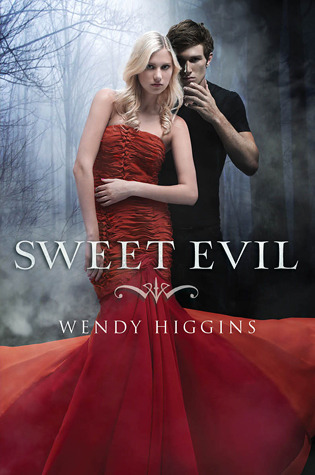 The Sweet series by Wendy Higgins
I know this is a semi-popular series, but I'm never going to read this. Once again, zero interest. Also, it just really doesn't sound like my thing.
There are my ten books/series that I probably will never read.
Are there any here that I should reconsider?
Let me know and leave me a link to your top 10.