This week's topic is… Ten Books I Plan To Have In My Beach Bag This Summer or Ten Books I Think Make Great Beach Reads
This is such a fun prompt and I can't wait to share my list with you guys and to see your lists! Now, since I couldn't' decide I'm going to do five books that I've already read that I think YOU should have in your beach bag, and five book that I haven't read that are going to be in MY beach bag. Here we go!
Five books that should be in YOUR beach bag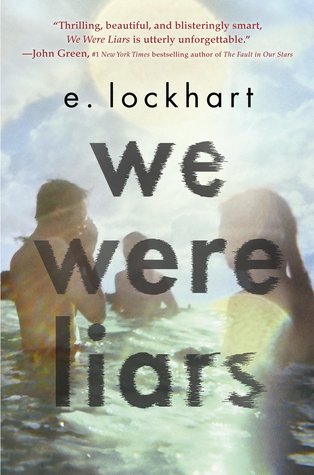 We Were Liars by E. Lockhart
This is the essential summertime book. I have such fond memories of reading this on the beach last year. It is beautiful and mind blowing and absolutely the perfect beach read.
Goodreads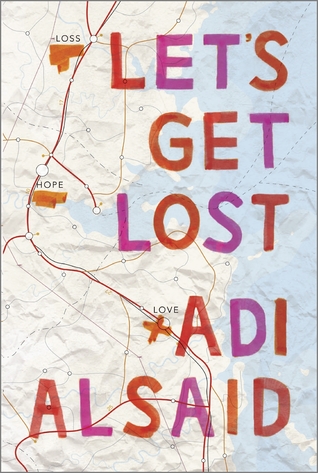 Let's Get Lost by Adi Alsaid
I got this book last summer while I was on vacation (sensing a pattern?) I just happened to pick this up on a whim, and I ended up loving it. It's a wonderful story about Leila's journey and all of the people she meets along the way. How she helps and changes them…and it's just spontaneous and wonderful. This is a PERFECT road trip or summer vacation book.
Goodreads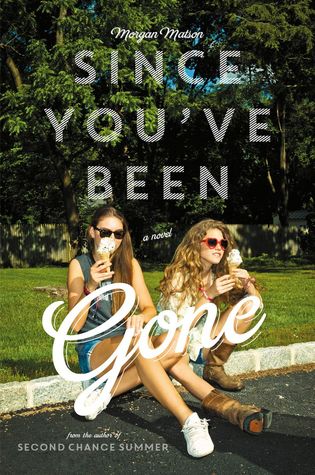 Since You've Been Gone by Morgan Matson
GAH. This book. I can't even tell you how great it s. It's literally summer in book form. It's a touching story about friendship, finding yourself, and definitely the must-read summertime book.
Goodreads
The Truth About Forever by Sarah Dessen
I've read a lot of Sarah Dessen books, but I still think The Truth About Forever is my favorite. To me, summer starts when I break out the Sarah Dessen books. She has so many of them, and they are all wonderful stories with great characters. I'll have my review up for her newest novel, Saint Anything very soon!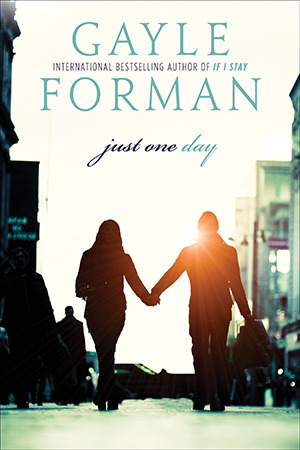 Just One Day by Gayle Forman
I love this book so much <3 It's such a great story and it gives you such a rush. It makes you want to jump up and go travel the world and experience things.
All of these books were 5 star reads for me and come highly recommended. I can't even really tell you how great these are. I definitely think that you should pick these up if you get the chance because they are all great summer and beach reads.
Five books that are going to be in MY beach bag
Wild Hearts by Jessica Burkhart
This is the fourth book in the If Only series of YA contemporary companion novels. I love this series because they always have the cutest stories, each by a different author. I especially can't wait to read the next one, Wild Hearts, because they are so much fun for the summer and I actually used to read Jessica Burkhart books. I definitely recommend all of these books – perfect beach reads.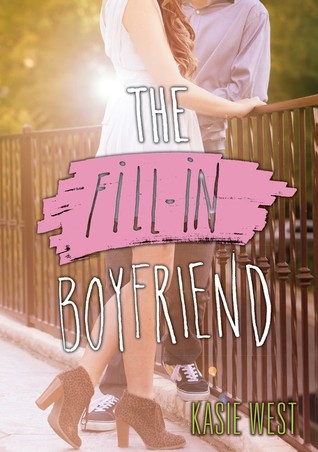 The Fill-In Boyfriend by Kasie West
I'm so excited to read this one! I read On The Fence by Kasie West and it was super cute and I LOVED it. I'm hoping I love The Fill-In Boyfriend just as much. Kasie West's books seem like perfect summer reads and I recommend On The Fence!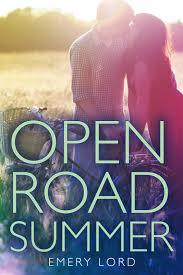 Open Road Summer by Emery Lord
This book was pretty popular last summer. I never got around to reading it then, so I've been saving it. It sounds super fun and I know it involves music and friends and a ROAD TRIP. I'm really hoping I like this, and hopefully I'll even be able to pick up the sequel.
Goodreads
This is another one that came out last summer. I was SUPER excited for it at the time, but I never read it. I can't wait to finally dive into it this summer and I know there's a sequel soon so YAY.
I've read Anna and the French Kiss, which was super fun and adorable. I feel like this is the summer where I finally pick up another Stephanie Perkins book. Lola is next on my list!
This was SO MUCH FUN and I hope you were able to get some good beach read recommendations. I think all of these are great summertime reads and I hope that you get to pick some of them up, wherever you may be this summer.